Sam Louie
Master of Ceremonies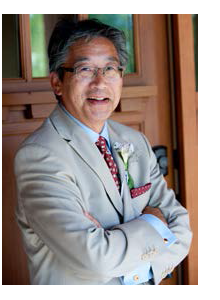 Sam Louie actively served over 34 years leading his Pharmacy team at Lions Gate Hospital and has inspired many personnel through his role as a Frontline Leadership trainer. He currently continues his academic teaching as an adjunct professor, for the Pharmacy Doctorate program at UBC and as an instructor for the Regulated Pharmacy Technician Program at Vancouver Community College.
Wayne Lee

Wayne Lee took a childhood interest in magic and a fascination with
visualization and transformed himself from school teacher into comedic
hypnotist and mind-power expert. Wayne Lee is a former five-time
Canadian amateur wrestling champion who knows the mental focus that is essential in achieving success.
Wayne's unrelenting passion for entertaining and empowering people has led him to present for over 3,000 audiences worldwide. He was named Entertainer of the Year for The Canadian Events Industry. Wayne has appeared on national television shows, radio programs and has presented to clients such as IBM, General Motors, Princess Cruise Lines, Women Network, the Direct Selling Women's Alliance and many more. Wayne is
committed to showing audiences how to wake up the power of their mind
to create more fun and success.
Bob Nakagawa
B.Sc.(Pharm.), RPEBC, ACPR, FCSHP
Bob Nakagawa is the Registrar of the College of Pharmacists of British Columbia.
Bob has over 30 years of pharmacy experience in British Columbia. He has a pharmacy degree from UBC and a residency in hospital pharmacy from St. Paul's Hospital in Vancouver and is a Fellow of the Canadian Society of Hospital Pharmacists. He has worked in hospital and in government developing innovative services and policies. Bob is an expert in public drug plan management and has provided advice to federal, provincial and international governments in this area.